Early bird registrations closed on 31 May 2023. After this date a late registration fee of 50EUR will apply.
Payment is due by 30 June 2023, payment on site and credit card payment is not possible.
For cancellations after 10 June 2023 an admin fee of 100EUR will be deducted from the refund.
What is included in my registration fee?
Coffee breaks
Full lunch (different plates, salad bar, desert, including one soft drink)
Welcome reception (Monday)
Entrance fees for operational visits (Tuesday)
Town hall reception (Wednesday)
Personnel cost for conference rooms (security, technician, cleaning)
Travel / accommodation cost speakers/ lecturers/ panellists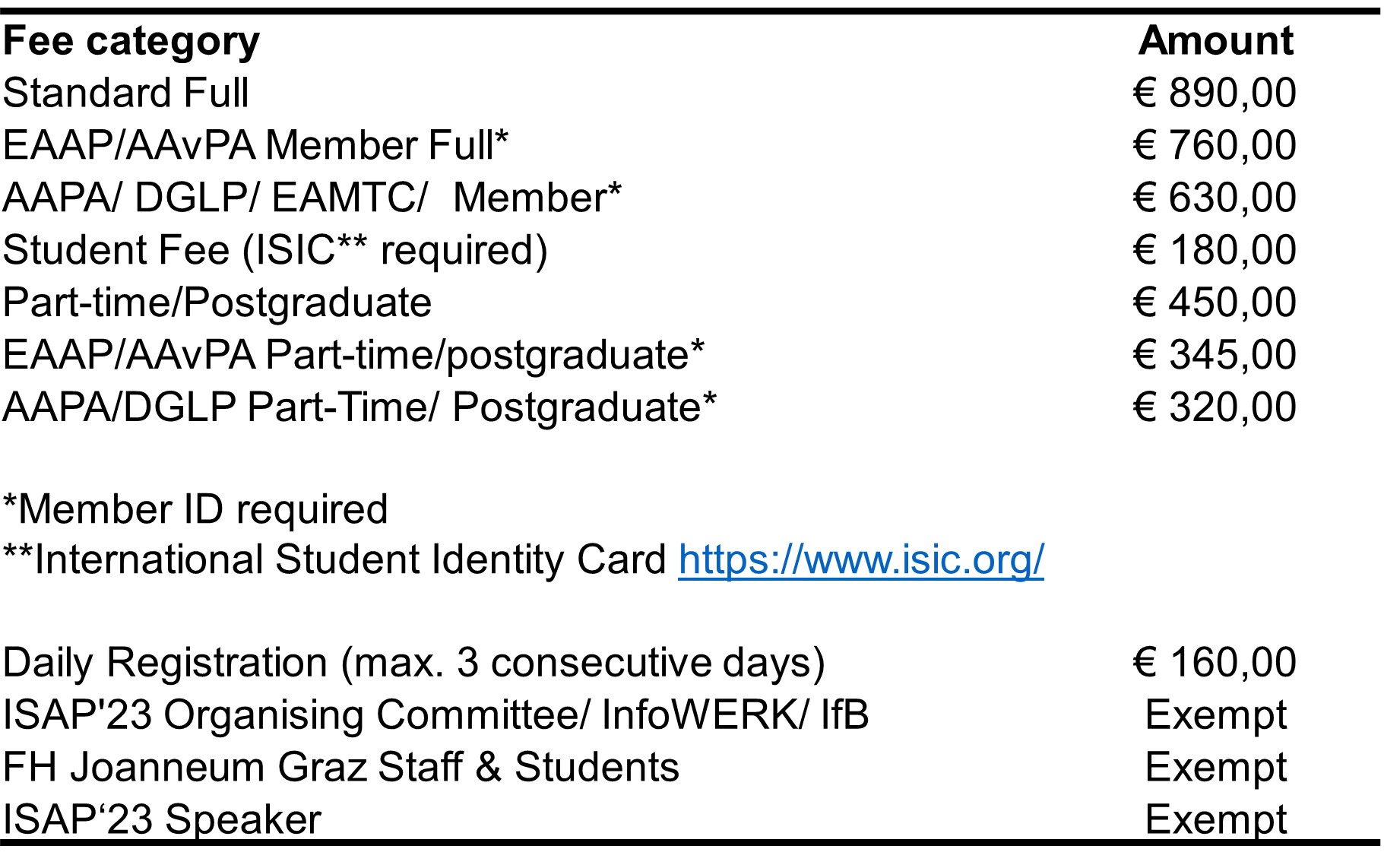 Persons, who are exempted from registration fees, pay a basic daily fee of 25€ to cover the proportionate cost for catering, conference room and staff (cleaning, security, a/v technician).